Ok, so you're looking for a web design consultant. The question is, how do you find the right one?
While we can't determine what service will work best for you, we can tell you (from industry experience) what to avoid when making your choice.
Check out our Table of Contents below to get started!
Mistake #1 - Paying Too Little
There are reasons why companies pay too little for their websites. In most cases, the main reason is a constrained budget.
Important Note Moving Forward
In this article, we'll be using the terms "web designer" and "web design consultant" interchangeably since many web designers also work as web design consultants.
A Look At Mistake #1 and Budgeting Constraints
So, as we mentioned above, companies often pay too little for their websites due to budgeting constraints.
The thing is:
Budgeting is something you want to get right from the start.
Honestly, most business owners know how important it is to have a well thought out budget.
But:
Budgeting can be hard, and predetermined budgets can sometimes be too tight.
This is a big problem since, ultimately, very tight budgets leave you with bargain web design consultants who may not have the skills to help you.
While we certainly don't advocate that you overpay for a website, we also want to make a point that not having setting a sufficient budget for your website can drastically and negatively impact how it turns out.
Extremely Low-Cost Services Can Sometimes Be Risky
There is risk involved when hiring ultra low-priced services.
Please note that we are not talking about finding genuinely good deals. We love good deals just as much as everyone else, and we want every customer and client to go after them.
What we are talking about in this instance are bottom of the barrel services that can do serious harm to your business (and your budget) in the long-run.
While many discounted offers are great, a lot of them also involve cutting corners. For example, not completing your website's infrastructure.
We recommend considering the opportunity cost and the risk involved when looking for high-discount services.
What is Opportunity Cost? How Does It Relate to Web Design?
According to Collins Dictionary, "An opportunity cost is the cost of not being able to do other things with time and resources because of doing the chosen activity."
Our translation?
Opportunity cost in this case = risk.
You're at risk here for two main reasons:
1. There is a fair likelihood that they lack experience and will make costly mistakes.
Ultimately, if mistakes are made on your websites, you'll have to redo it, which costs a ton.
2. Although less common, there is a chance that they use unscrupulous methods, which include hiding their total price at the beginning.
Two common tactics for tacking on additional fees are using scope creep as a way to change contract details and charging a huge amount for ongoing support.
Specific Things That Can Go Wrong With Your Website
Now that we've gone over the two main reasons why hiring low-cost designers can go wrong for your website…let's look at some specific design problems that can come up.
Extremely high discount designers may:
Utilize a pre-made theme or the same generic theme for all projects.
Skip on-page and technical SEO
Neglect important security features
Leave errors in the code
Not optimize your website for mobile.
What these total to may be much more than the initial design fee of an experienced designer.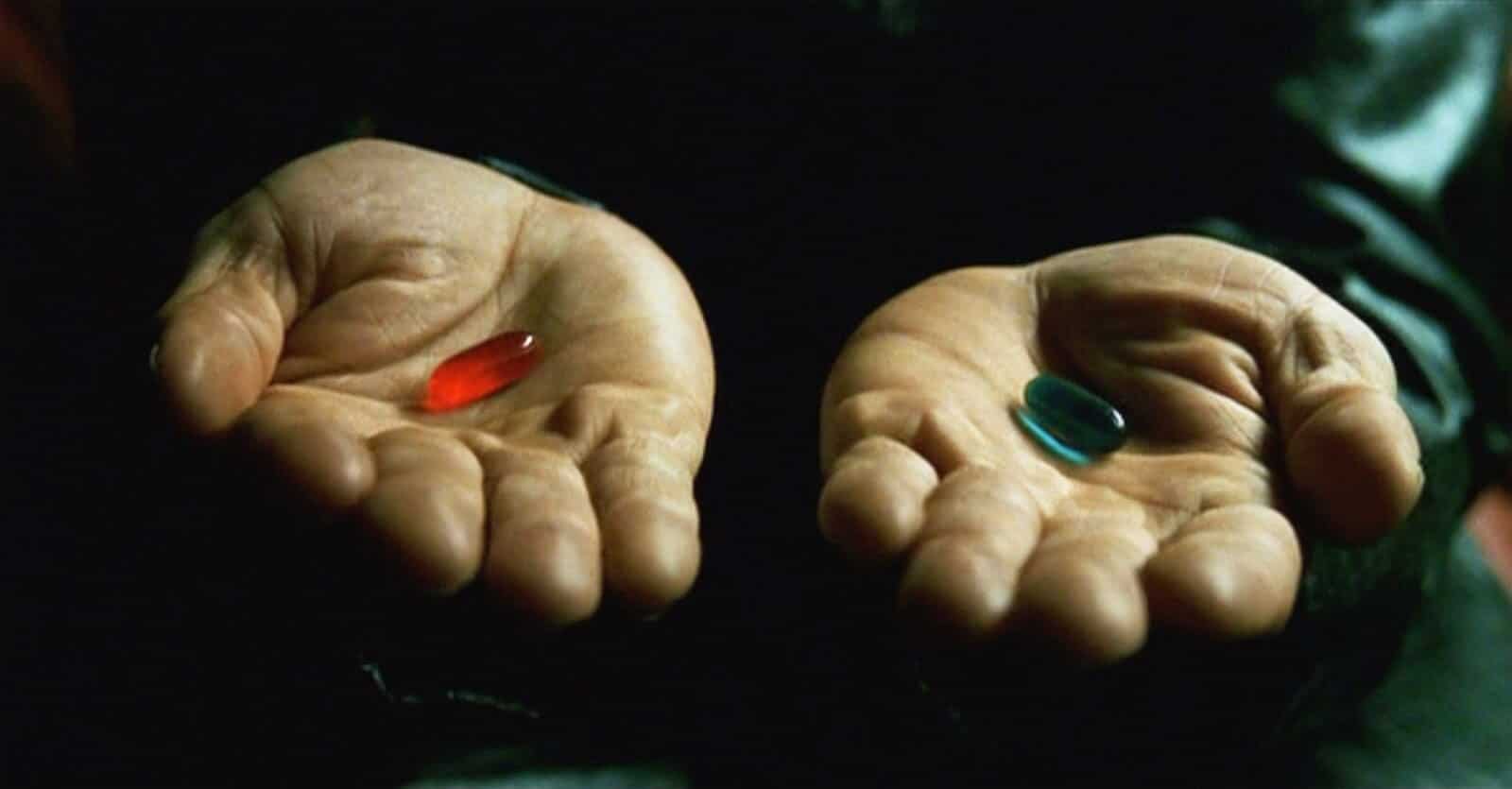 Avoiding Potential Scams
Although there are two main reasons why hiring a bargain web designer or web design consultant can go wrong, there is a third reason as well.
You run the risk of hiring a scammer.
To be fair, this is not super likely if you're careful with who you hire, but it can still happen.
The reason why scams are possible that within the web design and development field there are limited barriers to entry.
WordPress and other similar website platforms are open-source, which means that any designer from anywhere in the world can make updates.
It may be interesting to find a low budget individual to work on your website, but what happens when you compromise security?
What happens when you don't have the knowledge to understand that this individual could potentially cause long-term harm to yourself, your customers and your reputation based on their actions on your website?
Therefore, the price per hour should not be the only consideration when looking to hire someone to work with you.
Your Website Represents Your Business
Before paying too little, remember that your website is a representation of you and your company.
It should always be the best version of who you are and what you are about.
We definitely recommend this investment.

Professional Services Can Save You Time And Money In The Long Run
Hiring a web design consultant who is talented, honest, and willing to negotiate with you on a workable price is definitely the way to go.
If you would like more information about what we do, call us at 702-268-9000. We offer an entirely free consultation.
Mistake #2 - Paying Too Much
The second mistake when hiring a web designer is paying too much. More money doesn't always equal better quality.
Paying too much is a big mistake when hiring a web designer.
This may seem odd and counterintuitive, but it's true.
A strong motivating factor for companies that have the budget to pay more in the myths that:
1. More money = better quality
2. The only way to get a "real website" is to hire a giant company.
In reality, nearly every website is built from the same foundations.
Whether these are major retailers and brands or any other website on the web, when looking at the source code, it is all the same.
The fundamental foundations for all websites include CSS, JavaScript, and HTML.
So it's not really a matter of finding a super expensive, giant company to build your website.
It's more about finding a reputable and skilled web design or consulting agency that can offer you reasonable prices while following best industry practices.
To Avoid Paying Too Much, Find Out What Your Web Design Consultant Is Billing You For
The best way to keep your cost down before hiring a web design consultant is knowing exactly what they are going to bill you for.
If you are already working with a web design consultant, and you haven't itemized everything they are charging you for, we'd recommend starting now.
Sometimes giant companies tack on fees to cover their overhead.
What about their huge office, bloated staff, and extra lounge room with ping pong tables in it?
Who's paying for that stuff?
You are.
When you work with a very large company or even a medium-sized company that prices way higher than the average running rate, you have to ask why.
We mean it when we say you are at risk for paying for someone else's large staff and rental space.
These huge companies have enormous bills, and they pass those onto you.
Are You Consulting With Junior Employees?
Another issue with super large agencies is that they may not prioritize your website.
Although this is not always the case, you could end up working with junior employees who are learning on your dime and have very little interaction with senior members of the staff.
This is just a heads up.
In these cases, we recommend that follow your gut. In these cases,
Warning From Industry Insiders
Super fancy offices and technical jargon don't make websites.
You may end up with a great website, but you have paid too much, and instead have less money to invest in promoting your brand online, on Google Ads, social traffic, et cetera.
You will risk being disappointed if you do not get an extraordinary product.
Knowledgeable teams operating in an efficient way with clear benchmarks and strong communication from company leaders are the way to go in our opinion.
At the end of the day, don't pay for someone else's office rent or employee training. Just focus on the result and the benefit to you.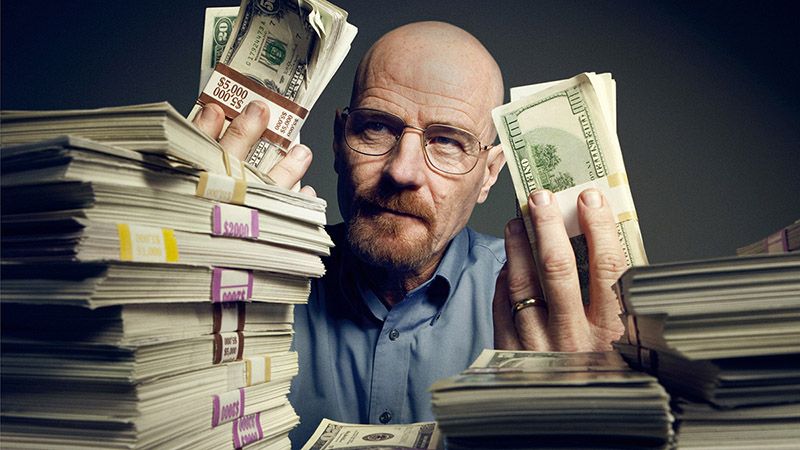 How To Move Forward
What all of this essentially comes down to is how your website turns out and whether or not it's worth the cost.
Can you hire a large company and pay a huge sum of money for a website?
Yes.
Can you probably hire a smaller company that will do the same work and charge you less?
Absolutely.
Startups vs. Established Businesses
Depending on where your business is at, this will  likely dictate how much you spend.
A startup has different needs than an established business and vice versa.
Note to startups: Some companies will try to sell you by offering to make you unicorn website unlike anything else out there.
While this may be true, you can get an equally unique website from a smaller designer at a better price point.
Don't be afraid to shop around!
Mistake #3 - Hiring A Designer To Build Your Website
The third mistake is hiring a web designer to build your website. Let's explore this further.
You're probably wondering why hiring a web designer to build your website is a mistake.
You may also be wondering what we mean by this since we've been talking about hiring web design consultants and web designers this entire time.
Well:
A Designer Needs To Focus On Design
A designer is not a developer.
Designers should be focused on front end elements, not on development inside of WordPress or Shopify.
These are two very different skill sets and need to be done by different individuals.
A developer has a true understanding of coding language. While may not be a designer themselves, they can take an approved design and build it perfectly inside of a content management system.
This skill takes the best version of the content created by a designer and gets it built by a developer on the platform.
Technically speaking, a web designer's job is to be a graphic artist.
They work on the aesthetics of the website, design in tools like Adobe XD and Figma, and focus mostly on the front-end user experience and not on the development side.
But:
Some designers do both design and development, which in web development terms means they are "full-stack."
These designers are hard to come by.
The thing is, though, a lot of people who hire web design consultants and web designers think that every web designer is full-stack, which is why they hire web designers to build the technical side of their websites when they should be hiring a web developer for that.
A Web Designer Is Not A Marketer
Designers, although they are good at what they do, don't always understand the core purpose of your website, your target audience, and what features your website needs.
Since a designer is not a marketer, it's important to educate them about your products and services so that they can translate your message better.
Consulting Your Web Designer
At the end of the day you want to hire someone who can understand your site objectives.
Having a web design consultant who understands marketing strategy is very important, so we recommend that you have an in-depth consultation with them before signing a contract.
Questions to ask are:
1. Are you only a web designer or are you full-stack?
2. Do you have exit costs for website end-of-life (EOL)?
3. Do you do on-page and technical SEO?
4. Do you outsource to third parties?
5. What are your timelines?
6. What is your plan for meeting progress benchmarks?
Wrapping Up Web Design vs. Web Development
In conclusion on this subject, having a designer build a site and having a designer be your marketer or developer are all mistakes.
We recommend when choosing a website designer that you focus on the end goal, not on the design only.
We also recommend making sure that your team understands mobile responsivity and builds with that in mind.
Otherwise, you're probably hiring the wrong people.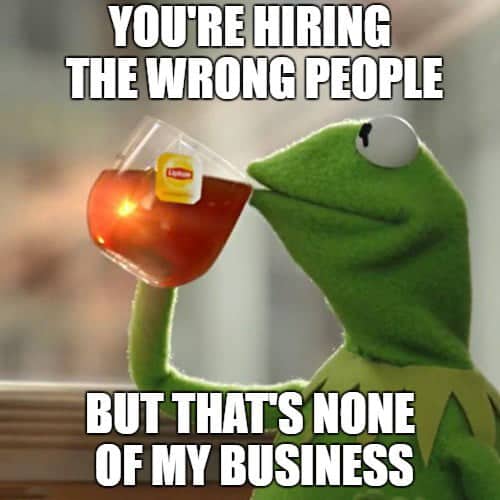 Mistake #4 - Not Getting A Content Management System
When hiring a web designer, the fourth mistake is not getting a content management system, which allows you to make updates and edits as needed.
Using A Content Management System For Ongoing Web Development
There is nothing more frustrating than not being able to make simple updates to your website, such as changing text on a page or making a blog post.
Having the ability to edit content, change design elements, add different features, and so on with just a few clicks of a button is what it's all about.
It saves time, and it's cost effective.
Here's the problem:
A lot of people, when building a website, only think about the front end, meaning the aesthetics and how the website looks.
They don't take the backend or the content management system into consideration, which means they miss out on a massive opportunity to make easy edits.
Trust us when we say, you definitely want to have a content management system in place for your website.
It will save you so much hassle.
It's also really easy to use a content management system, which is a huge plus.
In fact:
One of the most well-known content management systems is WordPress.
Other content management systems are Wix and Squarespace.
There are others, as well, all of which can have benefits and drawbacks.
Ask About The Content Management System Before Hiring Web Consulting Services
Not only should you ask about the content management system you are receiving but also the backend.
A website that requires custom coding for basic elements, as opposed to a simple backend that you can edit almost anything on are massively different, so this distinction should be made.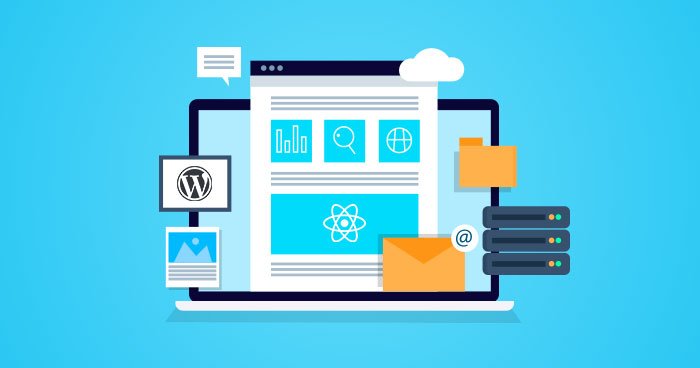 Here's a good chart that shows you how popular the top content manage systems are.
While there are many options, especially in the "Others" category, we feel that WordPress or Shopify are the right choices in most situations for different reasons.
WordPress is a phenomenal content management system that is easy to use and is widely popular, meaning you find can help with virtually any WordPress topic through a simple online search.
Meanwhile, Shopify is a robust eCommerce platform that offers a range of distinct advantages.
Of course, your particular case may be different, and its important to do a thorough needs assessment to choose the right CMS that works for you and your business.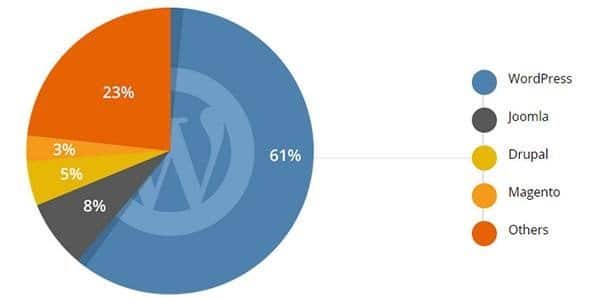 Mistake #5 - Not Doing Your Due Diligence
A simple but effective strategy is checking your web designer's online reviews.
One of the most basic things that you should be doing is ensuring that the web designer you are going to hire has great reviews.
Check them out on Yelp, on Google, on LinkedIn, and other sources online. Do your due diligence.
You never go to a new restaurant without looking for reviews, right?
Same thing.
As yourself these questions:
What are people saying about the company?
Do they deliver what they advertise?
What does their portfolio looks like?
How does their own website look?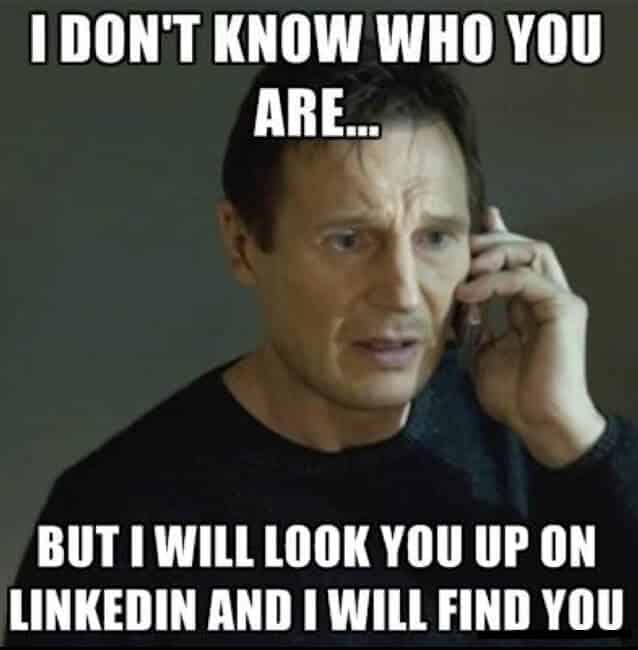 Does Your Web Design Consultant Have A Professional Platform?
One of the biggest tellers of a web design consultant's skill is their website.
You don't want to hire a web design consultant or web designer whose own website is not excellent.
Another main thing to look at is the experience that they have, and will their experience be beneficial to your company.
Your Web Design Consultant Should Be Able To Answer  Your Questions
Go into detail, ask for references, and a list of websites that are examples of their work.
Now, it is not absolutely necessary to have relevant experience with your particular business.
Why do we say this?
Because each website is a custom design, and should reflect your likes and dislikes, and be a representation of you.
Therefore, the designer doesn't need immense experience in your field specifically, they should have a keen eye for design, and be at the cutting-edge of their fields.
A great designer will be able to take your requests, and develop a mockup that is fantastic, and a great representation of you.
Make sure that the provider of web services that you intend to hire gives you a crystal-clear agreement on what they are doing and for what money and timeframe is involved.
Next, what does their work product look like? How is their website? What is their portfolio like?
Check out how these websites look on mobile devices, on your phone, and on an iPad.
A lot of traffic comes from those sources and it's very important to see how these web designers interact and create a mobile interface.
While many designers are very talented, ensure that they have experience relevant to your specific field.
Make sure you feel confident in their process and how they go about developing and designing their work.
This will ensure that you have the best success possible.
The Same Thing Applies to Web Marketing Consultants
For those wanting someone to help them with web marketing, the same basic rules apply.
Make sure that they have experience and results which they can show or have a strong business use case.
Looking For SEO?
What will you do with your website if no one is visiting them?

This is why web design must not only be aesthetically appealing but must also adhere to the latest in SEO trends. 
Search Engine Optimization is a rapidly changing field with Google constantly changing its algorithm, you need to be able to keep up with the updates. That is if you want traffic to your website (which is absolutely necessary). 
Web design consultants do this for you. Whether vying to dominate Local SEO or you're going for a wider reach, web design consultants can help you stay ahead of the numbers game.
If you need SEO services specifically, then a strong business use case is critical for the company to show before you start working with them.
We do SEO and can show you our detailed content creation process, the tools we use, and how we keep track of our KPIs.
Read More: Does Your Website Need A Redesign?
Mistake #6 - Choosing A Web Design Consultant Who Doesn't Lead By Example
We recommend choosing a web design consultant who walks the talk.
You want to make sure that whoever you hire is an actual expert in their area.
Just like you'd want your personal trainer looks great, your dietician understands food and nutrition, and that your chef really, really knows how to cook, you want a web design consultant who knows their stuff.
Also, in our view, part of walking the talk is by providing excellent customer service.
You want to hire a web design team that values your time and gives you the necessary details to make an informed decision, whether you need web design, web development, or search engine and keyword optimization.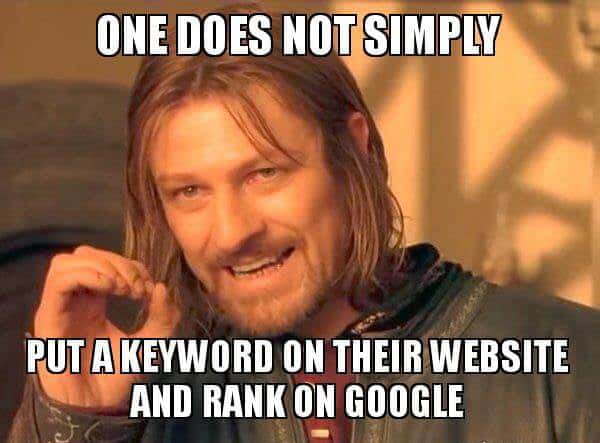 So you've seen these mistakes that many people make when hiring a web design company. And you know you need to answer the question of, I need someone to build my website for me. Allow us to make you an offer.
Contact Us. We Are Expert Web Designers and Web Design Consultants
If you are seeking actionable steps to ensure you make the right choice on your next web design project, this is for you.
Whether you're a small business just starting out, a professional organization looking to increase digital presence, or something in between, this is for you.
If you're a business owner, and you're thinking about redesigning your website, this article is for you.
If you're a system admin or an employee of an organization looking to improve their current website, this is also a great starting point for you.
In this article, we've endeavored to get straight to the point and give you the resources necessary to make informed decisions.
We also will admit that many of our competitors, other website designers and developers, probably don't want you to see this information.
Many web designers cloak themselves behind technical wording and difficult explanations, and don't like their processes to be put out into the open.
A Web Designer Should Be Transparent
We on the other hand believe in transparency, and we like to explain our processes from beginning to end.
If you are still unsure and would like more information on how to hire a web design consultant or web designer, check out our article, "20 Questions to Ask a Web Design Company Before Hiring Them".