Finding the right website designer can feel a lot like finding a business partner, or even a partner in marriage. It is not as easy as it may seem! You want to make sure that you make the right choice, the first time… As they say, "Learn from the mistakes of others". Do this, and relieve yourself of having to waste time, effort, and of course money, doing things incorrectly.
We hear stories far too often about web design projects gone wrong. These stories come in a variety of flavors, but the end result is the same… Loss of time and revenue to you, the client.
Once you get work done by a certain website designer, it is more difficult to get out of that situation than it was to get into it. The designer knows the inner workings of the site well, they potentially host and manage updates (presumably not well or you would be satisfied with their work product), and finding another solution will again take you down the road of having to put in the time and research in order to find their replacement.
We've developed this website design checklist to make sure that your new website project is done right the first time.
Number 1: Do You Love Your Web Designers Website?
The first thing to consider when looking for a website designer is their own website. Is it impressive?
There is an initial review that should be done with certain points to consider:
What does the web design firm website look like, is it amazing?
Do you like the website of the web designer? It is after all their primary business, is it not?
How do you feel when you review their website?
Does it make the right first impressions?
Are there typos?
Does the user experience leave something lacking?
Does it load quickly in your browser?
Is it mobile friendly?
Think about it this way… If you don't love their website, you can surely bet that yours will not turn out any better than theirs. Think about it, if what they are publishing to the world is not in line with what you would want for yourself, or at least be impressive from a design perspective, how can your project possibly turn out better?
After your initial review, take the time to start looking into some of the details more closely. User experience is very important. Can you easily find the information that you are looking for? Are there clear calls to action? Are their list of services concise? Can you easily get in touch with them?
There is a very high likelihood that if you don't love their website, you're not going to love yours. Remember that it only takes a few seconds to make a good first impression. And if you don't, your prospective customer will search elsewhere.
Number 2: Do You like Their Portfolio?
The second area to consider when looking for a web designer is; What does their portfolio look like?
If you don't readily see examples of recent websites they have designed, you need to look elsewhere for a web designer.
If they do not have a body of work that you would be happy with having for yourself, then you have not found the right web design company to do the job. You do not want to pay for someone else's learning curve, to test out new concepts on you and your business. Make sure that you really like what is in their portfolio, because chances are your website will be something similar.
EXTRA ADVICE: *If every single website they build looks the same, that is a real problem. Why is this such an issue?
You want a web designer's portfolio to showcase variety. If it doesn't, this likely is because they use the same theme for every build, which we will expand upon in a future point in this checklist.
Also, find out if they have a variety of different types of clientele, or do they only specialize in one particular type of business website?
If you're creating an e-commerce store, are you happy with this designer's ecommerce portfolio? Make sure you answer all of these questions to your satisfaction prior to signing a contract with any web designer.
Here's another tip: Check out their website on a mobile device, this will give you a better picture of the quality of their work.
Number 3: Check Out Their Reviews
The third point to do your research on is the company's reviews.
Firstly, does the company have a significant amount of five star reviews? That should be a given. Take a step further, and actually read some or all of the reviews. Are there common themes? As a customer you have to do your due diligence and read the reviews thoroughly. Make sure to review the actual content of reviews that your website design company has, whether it be on Google, Yelp or other platforms. Does it look like these are from legitimate people, or could they be fake reviews?
Taking the time to read into these reviews will give you additional insights into what other people experienced, and will be a reflection of what you will likely receive.
Do some reviews strike you as particularly interesting? If so, notate the name of the client, and ask the web designer for more details about how they helped that client, and if there are similarities between your project and theirs.
Finally, ask your web design company if you can call some of their clients that are on their portfolio. The answer should be a quick and resounding, "Yes! Go For It!". Our logic is, if the client is on their portfolio, it means they have the clients permission to showcase the work, and that means nothing should be stopping you from reaching out and touching base with that organization.
The conversation should start something like this:
"Hi, my name is _____, My company is considering hiring _____ web design company, and I see that they designed your website. Would you mind sharing your experience with me about how they were to work with? How was their process? Did they fulfill all of the obligations they agreed to perform? How was the overall experience? Would you recommend their services to others?"
RELATED POST HERE: https://sage.agency/blog/hire-web-designer/
Number 4: How Does Their Website Rank?
While website design, website development and SEO are different skill sets, to be done by professionals in their respective areas, it is important to look into how the web designer's website itself ranks in Google.
A good web design company will also rank well in Google. This is a very important point because Google rankings takes many things into consideration when deciding how to rank a certain website. One of which will prove how they rank in Google.
If they're a website designer, and their website doesn't rank for keywords that are relevant to their business, i.e. website design, then that is a significant problem.
SEO is highly dependent on content, but that is not the only key to high rankings. Google has expressly stated that they will not rank non-mobile friendly sites. Additionally, sites that take a long time to load also will not rank well. Ensuring that your website design company has credibility, has good rankings and are visible online are all important parts of the overall equation. Google takes many things into consideration when looking at how to rank a website, content site, structure, code, loading speeds, and many other factors come into play.
Learn More: Las Vegas SEO Services
Number 5: Template Design or Custom Web Design?
Are you getting a custom designed website or are you getting a template?
While there's nothing inherently wrong with a template project, it is important that any web designer you are engaged with clearly explains to you what you are getting and why. If you go the template route, are you doing so for budget reasons alone?
Understand the limitations of templated design options, and how it can affect your ability to upgrade, improve and manage your website in the long term. Is the up-front cost savings really a savings if you end up paying more for service, and not to mention frustrations ad infinitum?
Any legitimate web designer will not misrepresent their product or service. But as President Reagan once said, "Trust, but Verify".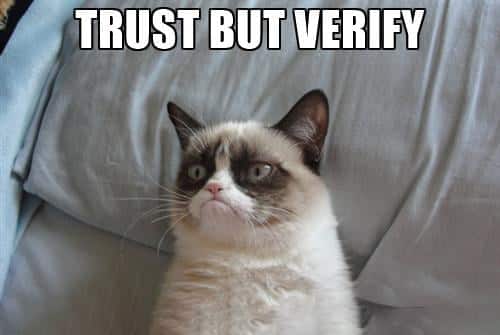 How can you ensure you are getting what you are supposed to?
Here's a tip: If your web designer is not providing you with mock-ups in tools like Adobe XD or Figma, within a few days of your engagement together, it is highly-likely that they're utilizing a template, simply copying and pasting your information into that pre-made template that they purchased for $50 on a repository website, and passing it off as a custom design.
Why do some web designers do this? We can come up with the following:
They don't possess the skill to design first and then build the custom design into WordPress or Shopify.
They are unethical.
Go into any engagement with your eyes open, with clarity on exactly what your options are and why you are choosing that option.
Number 6: Do You Like The People That You Will Work With?
Do you actually like the website designer?
If you've made it all the way to this point in our checklist, it looks like the company that you have considered is meeting the mark. Now it may sound less important, but actually getting along well with your web designer is a factor, as you will be working together closely in a relationship that could last a couple of months, to many years.
Why many years? Well, you may find yourself having a long-term relationship with the company that initially developed your website, whether it be for web hosting or other managed services. Can you envision a long-term relationship with this web designer? If not, better not take a chance.
You want to be very clear on who your points of contact are in any kind of engagement. Are you speaking with the web designer, or are you dealing with a sales person that you will have no communication with post-sale? Are you going to be pawned off to an underling with less experience? Be very clear on who you're hiring and who the team members are that are going to be a part of your web design project.
Number 7: Read And Sign A Contract
Take the time to read all of the details in a contract that you sign with this website designer.
Many web designers will give you an opening price, but that is not what you end up paying them for the project at the end. Why is this? Because they add on other deliverables and find issues and costs that you may not have been aware of in the beginning.
Make sure that the terms are crystal-clear, and that there are not loopholes or vague statements about what the outcomes should be. Ensure that you have a list of deliverables and a timeframe that is associated with receipt of those deliverables, with specific prices appended to these deliverables.
There are a few ways to go about an agreement for development services. One is to have a limited scope engagement based on a set price, which will automatically turn into an hourly or monthly engagement after a set of deliverables is completed. Think about it, it will be impossible to foresee all future needs, and the website that you develop as part of a first phase will surely evolve as your online business evolves. A website is a living and breathing entity, something that you should strive to make the best representation of you and your business possible. Therefore, it's not a static site you put up and forget about, it is an ongoing iteration.
There is a term in web design called "Scope Creep". It essentially means that a project's requirements tend to increase over the life of the project, whether its customers needs changing, stakeholder differences, or otherwise. You don't want to find yourself in this position, not as a client, and not as a web designer.
What is wrong with Scope Creep?
When team members spend time on unapproved project items, the team is devoting time to changes that were not agreed upon. This will eventually lead to less available time to work on on-scope details, and devalue the time of the company by performing those out-of-scope tasks. This could mean that some approved features don't get done, or not to the degree that they should. It could also mean that project timelines are overrun.
How does Scope Creep happen?
Scope Creep can begin in a number of ways. It may be part of a larger organizational structure that has less communication between departments, and project managers want to deliver results and satisfaction to their clients, no matter the cost. Some changes may appear to be minor, so proper change orders aren't followed. Whatever the reason, it comes down to the company wanting to provide more value, and a failure to determine out-of-scope procedures as part of the original agreement.
A few examples;
Not referencing or planning for such contingencies in the original proposal and/or contract.
Proper channels of team members and client communication occurring (This comes back to the point above about knowing who your points of contact are, and processes for communication).
A client wanting to get more value at a discount.
Beginning a project without fully understanding the requirements of the client. I.e. providing bids before understanding exactly what the client needs, (Oftentimes underbidding to win a bid, and billing the client for overages later on).
Lack of planning.
Lack of definition about requirements.
A salesperson promising anything and everything to make a sale, knowing it may not be possible to achieve the promised result.
Make sure you are aware of exactly what it is that you're getting into when choosing a web design agency for your next web design project.

How does Sage Digital Agency measure up against the above checklist?
check out our website! We are very proud of our work.
We have dozens of projects displayed in our portfolio, available for review on our web design portfolio.
We have many five-star reviews on Google my Business. Check out a few of them right here.
Number four, our website ranks on page one for web design and SEO services. In our area. We are experts at web design and search optimization.
We are custom website designers. We design websites in Adobe XD and Figma first, and then we develop them in WordPress or Shopify. Every project that we get involved with will be custom and unique for the specific needs of our clients using our proprietary web design process.
We can't make this decision for you! 🙂 One thing for sure is that you work closely with the individual that you choose to design your website. My focus is on ensuring that my clients are 100% satisfied with our work, period. We achieve results. We are deliverable-focused. We strive to achieve the best results possible in every engagement.
 We have a very clear proposal and contract process that clearly outlines our services, deliverables and prices.
Contact us to learn more about getting a web design proposal for your next web design project. When you choose to work with us, you are choosing a professional website designer that delivers beautiful websites. Our websites perform well in Google and serve to portray your product or service in the most innovative ways possible.