The usual image search is not so standard anymore.
With the tools available on the Internet, you can find almost any image you can think of.
Need a high-quality image in a suitable resolution for use on a Web site or in an advertising campaign? Today's tools have advanced image search filters that filter out wrong sizes, orientations, colors, and usage rights.
Want to buy permission to use an image? For that, there are image matching systems that will not only help you find what you need but also purchase a license.
Need to find the original source of a particular image? Run a reverse image search.
Want inspiration or to decorate your desktop? Want to know about a specific topic (like Monet paintings) or what something looks like (like how a banana grows)?
Image retrieval systems do a great job with these tasks as well. Below, in no particular order, are the best image search engines.
Varieties of image search engines (ISE)
General ISEs are used to find random images.
Stock ISEs include image search sites or databases with vast collections of images uploaded by users/models, etc. Stock photo and graphic search engines for personal and commercial use.
Reverse ISEs help you find images based on an image you already have.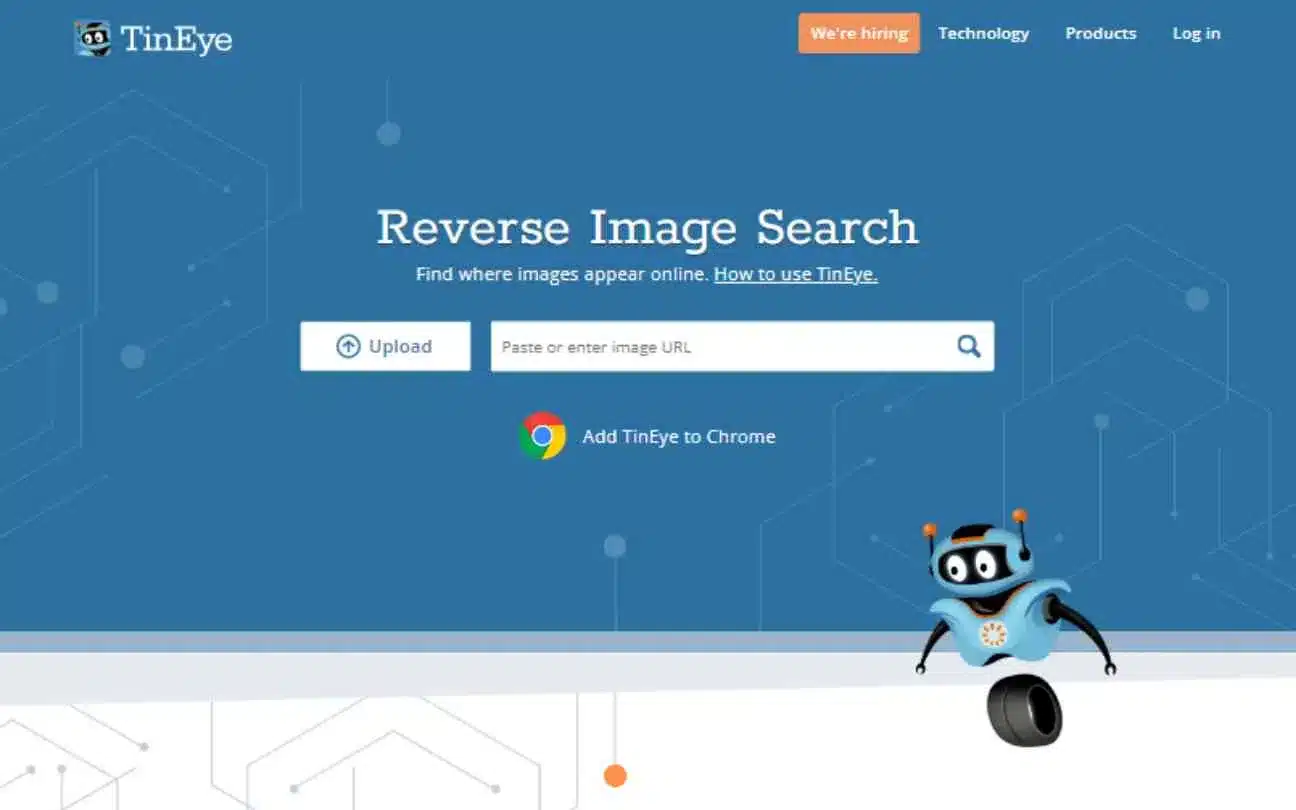 TinEye is a reverse ISE that allows you to find the source of images and find out where they appear on the web.
It must be said that, in general, it is the world's first reverse engine for images.
TinEye claims to be the first site to use image identification technology.
Using this system is quite simple. You just have to upload an image or send a link to it and then press Enter.
The search engine will find the original image or similar images that match your image and show you.
TinEye images JPEG, PNG, and GIF. The maximum size of image files you can upload to TinEye is 20 MB.
TinEye has two versions. The free version allows you to do 150 searches per week, and if you need more searches, you can purchase the premium version, which costs $200 per year.
The TinEye system constantly checks web pages and adds images to its archive. TinEye currently has an index of over 55.8 billion images.
Browser extensions are also offered by TinEye to speed up reverse image searches directly from any web page. This allows you to right-click on any image and search for it using TinEye technology. An extension is available for Chrome, Firefox, Edge, and Opera.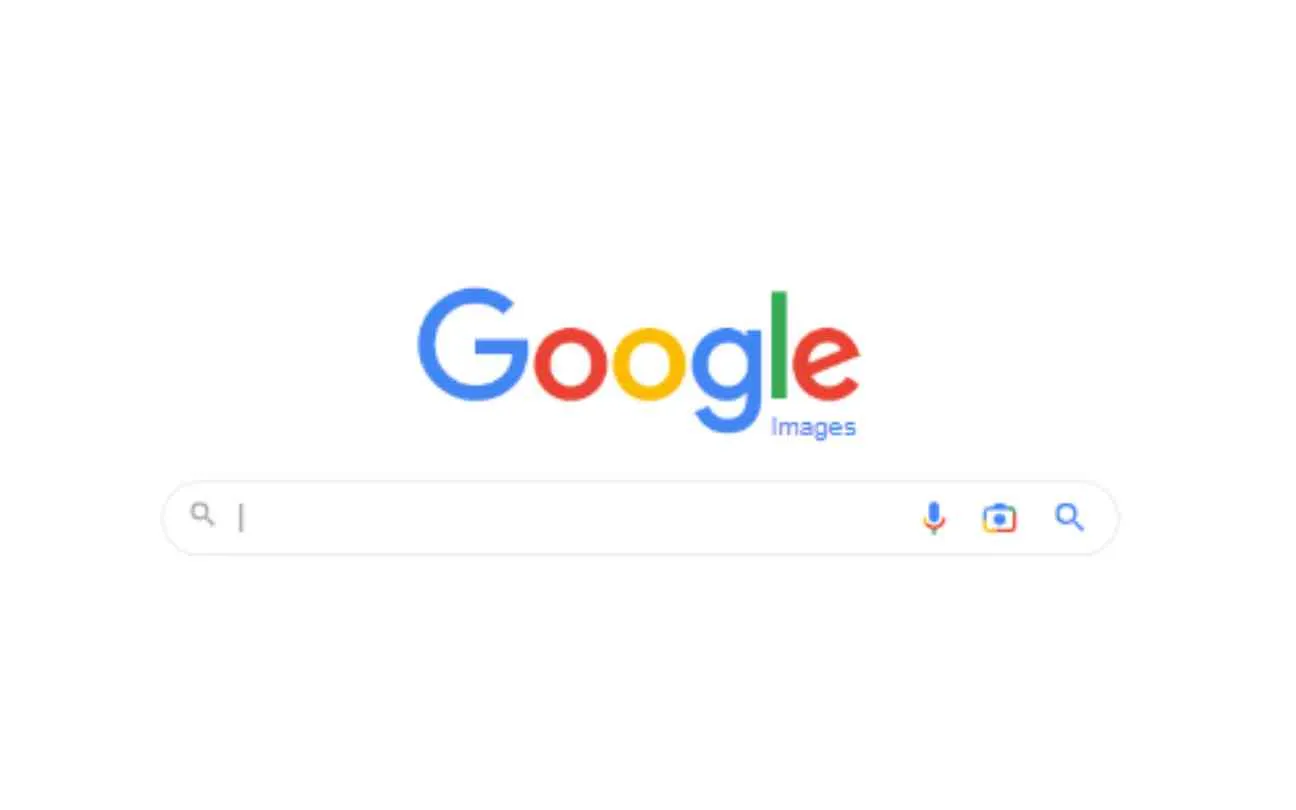 There is no way to beat Google Images for basic searches. It is enough to type in a keyword and go ahead.
There are many filters for more in-depth searches.
Searching for [banana tree], for example, I can narrow it down to cartoons, clipart, illustrations, or even logos.
To take it even further, click "Tools," and you'll have access to additional filters: size, color, usage rights, type of photo, and when it was uploaded/created.
This is great for finding exactly the image you want, as well as copyright-free images.
Google Images provides a reverse image search tool as well. Click the camera icon in the search box to access it.
Google Image Search Features:
Sophisticated user interface: it has larger image thumbnails and infinite scrolling that allows you to display up to 1,000 image search results for faster access.
Search for Similar Images: When you search for an image with Google, a full collection of images matching your keyword is displayed. What's more, when you click on any image, a larger version of the thumbnail opens for better viewing along with similar images based on their algorithm. This is very convenient.
Favorite/Saved Images option: If you like an image while searching for the right pictures on Google, you can save it for later use.
Safety: When searching for the perfect image on Google, you may come across images that may be offensive or inappropriate to view. But if you activate Google's safe search option (at the top right of the page), you can weed out obvious results, turning Google into a safer search engine for minors or children.
Other features include Google's advanced image search and the ability to share an image directly from search results. This recent change won't necessarily cause problems downloading images from Google. On the contrary, visiting image sites will give you a better understanding of the context in which images are used and how you can legally use them in your project.
However, for those who are wondering how to find an image on Google and download it right away, there is a way to bring the "View Image" button back into Google's image search results.
Advanced Google Image Search mode
This mode allows you to find images with much more specific data, such as their size, color, or even file type and permission to use.
Most people have enough of a standard Google image search, but more advanced users can use Google Advanced Image Search to find images that match the criteria you specify.
To use Google's advanced image search, you need to click on the "Settings" option below the search query box.
This will take you to an advanced page, where you will find many options and filters to further narrow your image search.
You can filter search results based on:
Words: Configure to filter images containing a certain word, only a specific word, one of a group of keywords, or remove images containing a certain word.
Image size: You can search for images with a certain size or icons.
Aspect Ratio: This is useful for situations where you only want images with a certain aspect ratio, such as panoramic images.
Colors: Choose whether you want your output images to be a certain color, black and white, or not contain a certain color.
Image Type: It allows you to find images of a certain type, such as line art, clip art, animated images, etc.
Region: Images from a specific location or country.
Site or Domain: Illustrations from a certain website.
File Type: A handy feature to search for images of a certain file type, such as Gif Images, PNG Images, WEBP Images, or ICOs.
Usage Rights: If you're wondering how to find free images on Google, you can use the "Usage Rights" option to sift out free images. You can also use this option if you want to search for images based on their usage rights, such as free use, free commercial use, etc. Google's advanced image search options will help you with that as well!
Once you've selected the filters for the image you want, click on the advanced search button below.
This will take you back to Google's image output page but will only display results that match the specified query filters.
Three years after TinEye, in 2011, Google also began to develop reverse image search. In contrast to TinEye, Google Image Search has no image size limitations. So you can upload any large image and try to find information about that image or its original source. Since we know that Google has the largest image database, Google's reverse ISE can also be your top choice. It is simple and user-friendly for any user.
All you have to do is just upload an image or add a link to the image you want to find, and Google will give you all the information you need.
If you're curious about how to find the exact image, Google will help you find:
images like the one you uploaded,
websites that use the image you're looking for, and
different size options for the image you're looking for.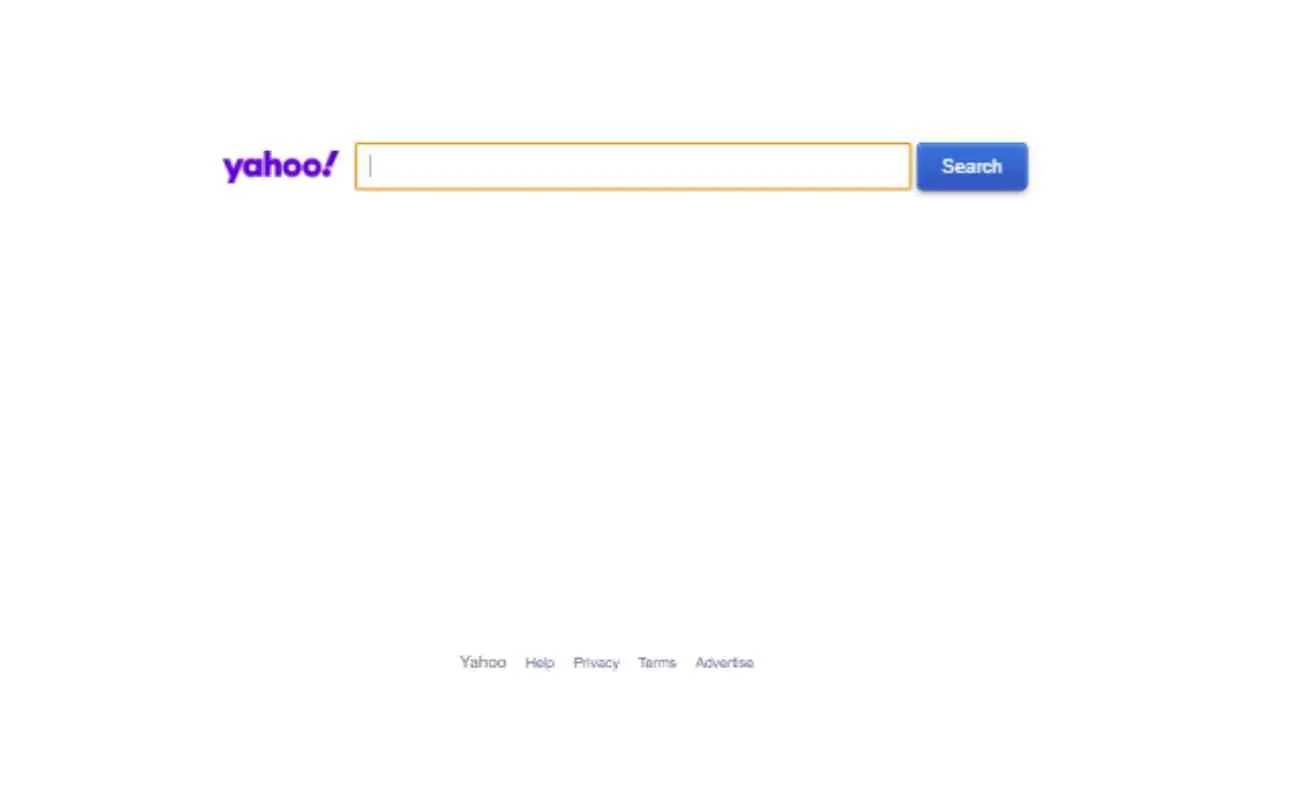 This tool is essentially similar to Google Images, but the results are slightly different.
This system implements a truly sleek interface with all the options that Google's advanced image search provides right on the results page.
If you need to find images online, this is undoubtedly one of the best sites to search for images.
You can directly filter results using color, size, and file type options.
Yahoo's photo search system also provides additional features. By clicking on the Yahoo images advanced search option, you can narrow down your image search results, filter and find images based on usage rights, and enable or disable safe searches.
True, there is one drawback – Yahoo does not allow you to find images that match the selected thumbnail.
This feature is available in Google and Bing engines, and it is very handy for finding similar pictures with slight differences.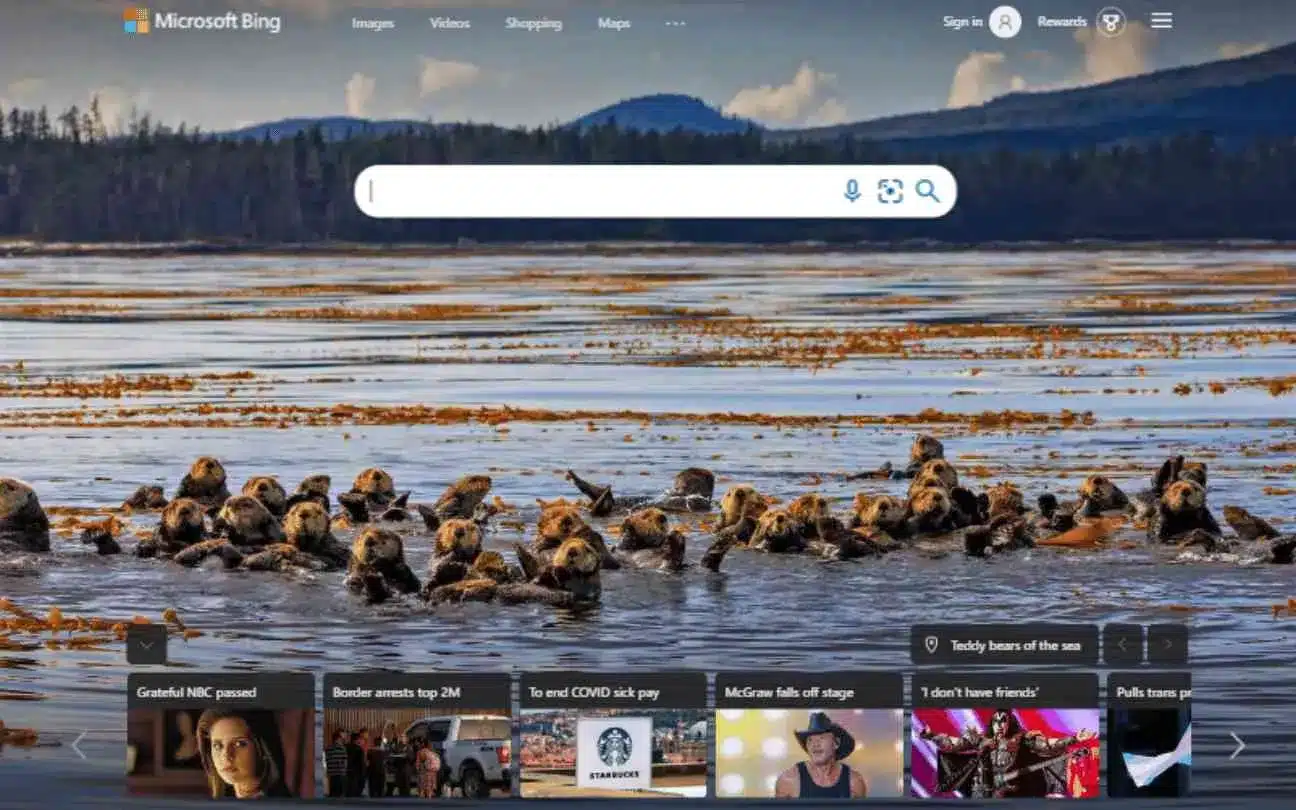 The structure and functions in Bing Image Search are quite similar to those used by Google, and you will see similar results. But there is one curious feature here – the People filter, which allows you to select photos of people depending on how they were photographed (just the face or head and shoulders).
Bing is not just a competitor to Google in web search but a major contender when it comes to finding the best images on the web.
The Bing engine is the second largest ISE after Google and can give you a wide range of image search results for your queries.
Bing makes it easy to find and download a wide range of images, including the most popular images of all time.
Another feature of Bing's image search is that it creates an artificial intelligence photo feed for you (called a "Bing image feed") by analyzing your interaction with images on the platform.
Bing is more aesthetically pleasing than Google.
Either way, both of these search engines (Google and Bing) are useful for finding images for general, commercial and free use.
Bing's Image Match is another one of the best reverse image search tools you should have in your arsenal.
Bing developed Image Match in 2014. Bing's reverse search engine works like many other search engines, and all you have to do is submit an image or add a link to it, and Bing will find all the information you need.
Bing image match results are not as good as TinEye or Google's reverse search of images, but you can still try Bing image match and see if the results work for you.
Bing has developed its iOS app, but it is not available in many countries.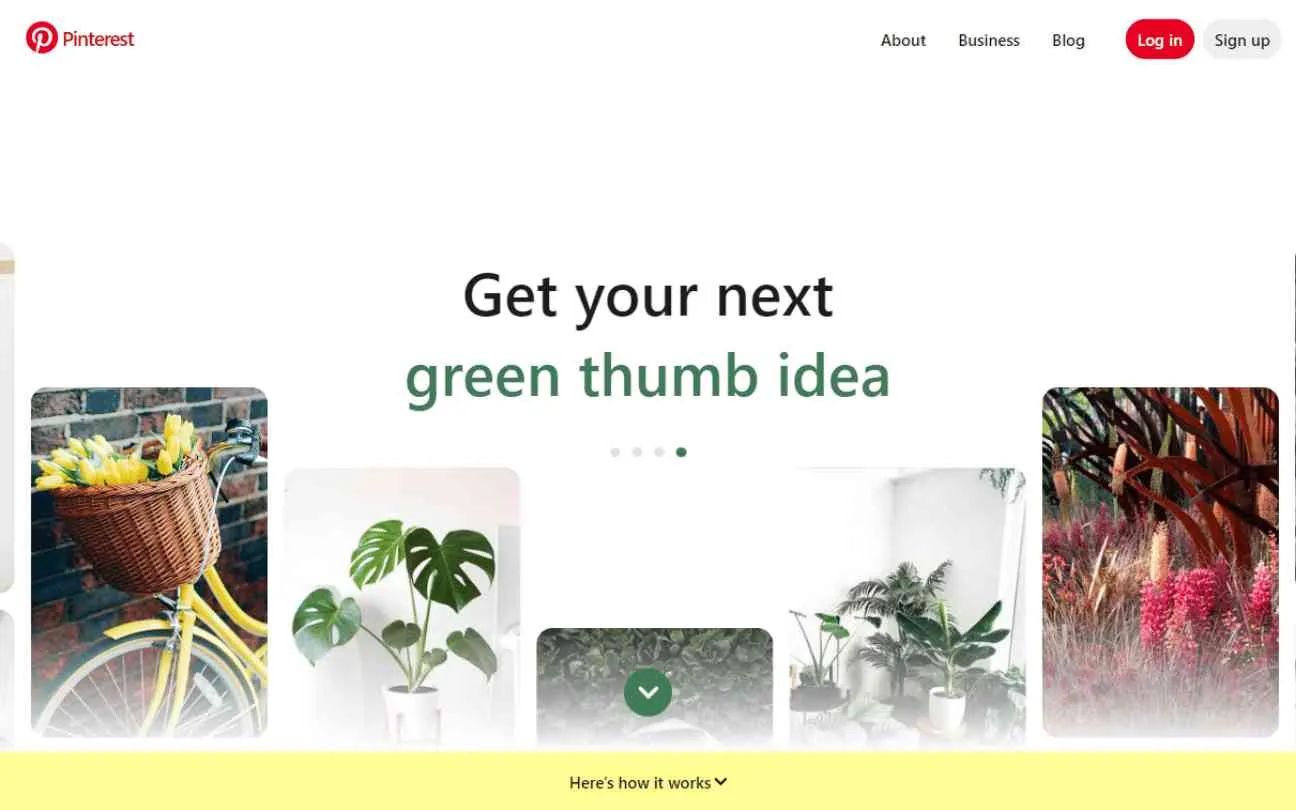 Are you aware that Pinterest has its own visual search tool? That makes sense since it's an image-based platform.
It's pretty easy to use:
Go to your Pinterest account.
Select any pin in your main feed (or any profile or board).
In the bottom right corner of the pinned image, click on the magnifying glass icon.
This service will produce results that are visually similar to the image you're looking for.
Thanks to user-generated pins, Pinterest has a fairly large database of images, so you shouldn't rule out this source if you need to find a particular image.
Many people think of Pinterest as just a social networking site, although it is one of the largest visual ISE with a huge number of images relating to any niche or user need.
Pinterest's ISE picks up on users' intentions and shows exactly what they want to see.
So, for example, a Google search for "kitchen organizer" brings up several products and then lots of links to various sites with information about the organizer as a product.
But when you do the same search on Pinterest, it shows what you're looking for! Images of organized kitchens, as well as devices for organizing kitchen space and sites telling you how to do it.
What's interesting is that even Google knows this fact: when it comes to visual or image searches, it's Pinterest that satisfies users' intentions.
That's why you often see one (and sometimes even two or more) links to Pinterest on Google based on the visual intent of your query.
Pinterest's visual search tool makes it largely (but not exclusively) possible to find images for home and everyday life, whether it's interior images, stylish clothing, recipes, crafts, or home decor.
Google has all of these features, but Pinterest has gained market share in terms of ease of use and widespread popularity among users. It's a very effective alternative ISE for Google users.
Also, take note of Pinterest Lens: Pinterest's reverse ISE. This is another important feature on Pinterest that makes it the best visual product ISE.
Pinterest recently reported 600 million searches per month, which helps people search the web for information based on offline product images.
Google Goggles has launched long ago as an attempt by Google to enter the visual search market but is still not as effective as the Pinterest lens.
The Pinterest lens allows you to take image-based product searches to the next level.
With the Pinterest lens, you can take a picture or a screenshot of anything, such as products, shoes, a toy, or even a manicure, and then search the web for relevant information from those images.
Pinterest has published data that people are using lenses to view images in the design, home decor, art, products, etc.
Pinterest's lens feature is constantly improving (specifically every night), adding new useful information and related products to what you see and look for on the site to provide the best search results for your queries.
Need an engine with a wider range of results? Use Openverse (formerly Creative Commons Search).
It is part of the open-source WordPress project.
In fact, this search engine indexes freely distributed images from all over the Internet. This implies that they are free, in the public domain, or under a Creative Commons license.
Well, you will not get the same specific results as Google, Bing, or Yahoo, but unless you need to, it can be a good tool for finding interesting photos that generally match your keyword.
Helpful filters also narrow your search by the type of license to use and if you are going to modify/adapt the image or use it for commercial purposes.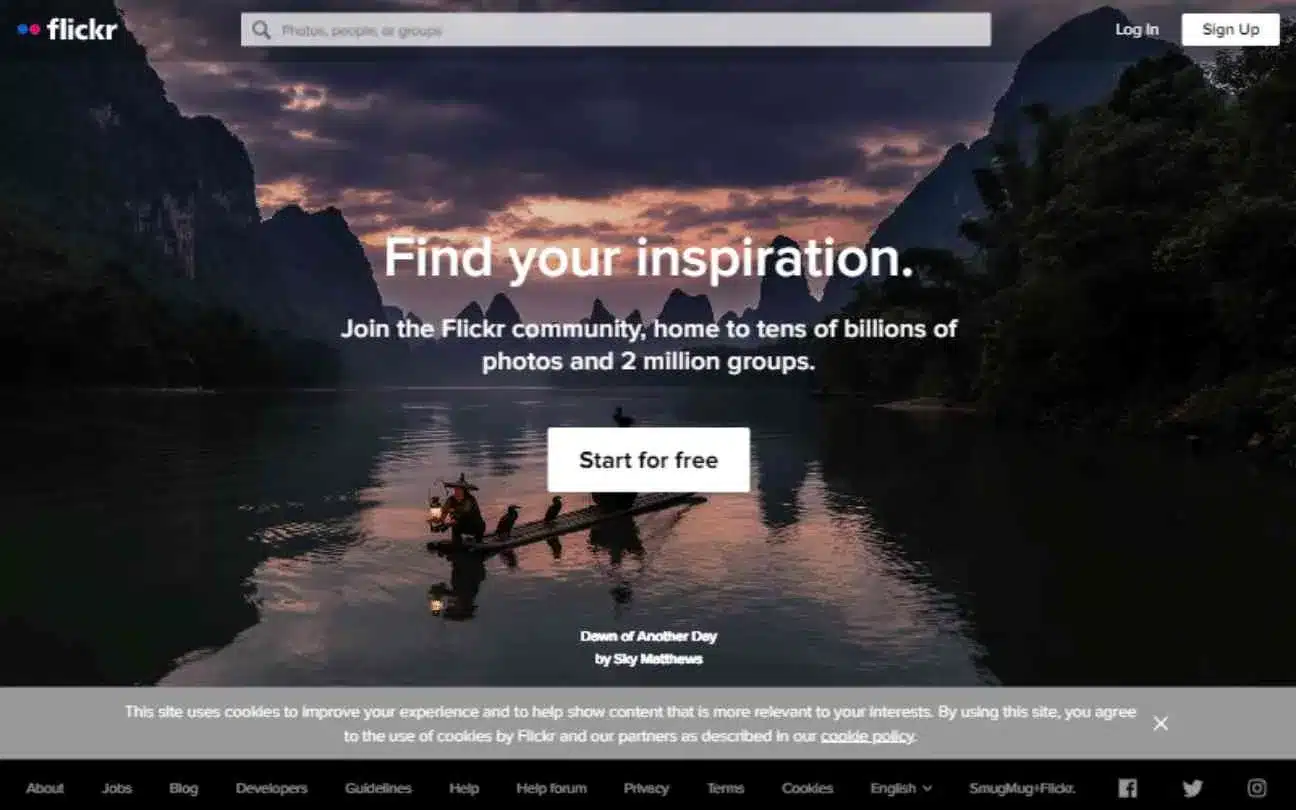 The Flickr search engine is different from other search engines because all of the images are collected by amateur and professional photographers who share their work on the platform.
If you like to browse and search for beautiful images, this is your place.
If, however, you're looking for photos to use for commercial or marketing purposes, make sure you filter your searches by the appropriate use license.
For beautiful stock photos, go to Getty Images.
You can search by keyword or image/video – just select "Search by Image or Video" in the search box.
When searching by keyword, the auto-suggest feature has some useful options for narrowing down your search.
Also, Getty Images has an incredible number of search filters, so you're sure to find what you need.
However, you will have to pay for a royalty-free license for any photo you want. Or you can purchase photo packages.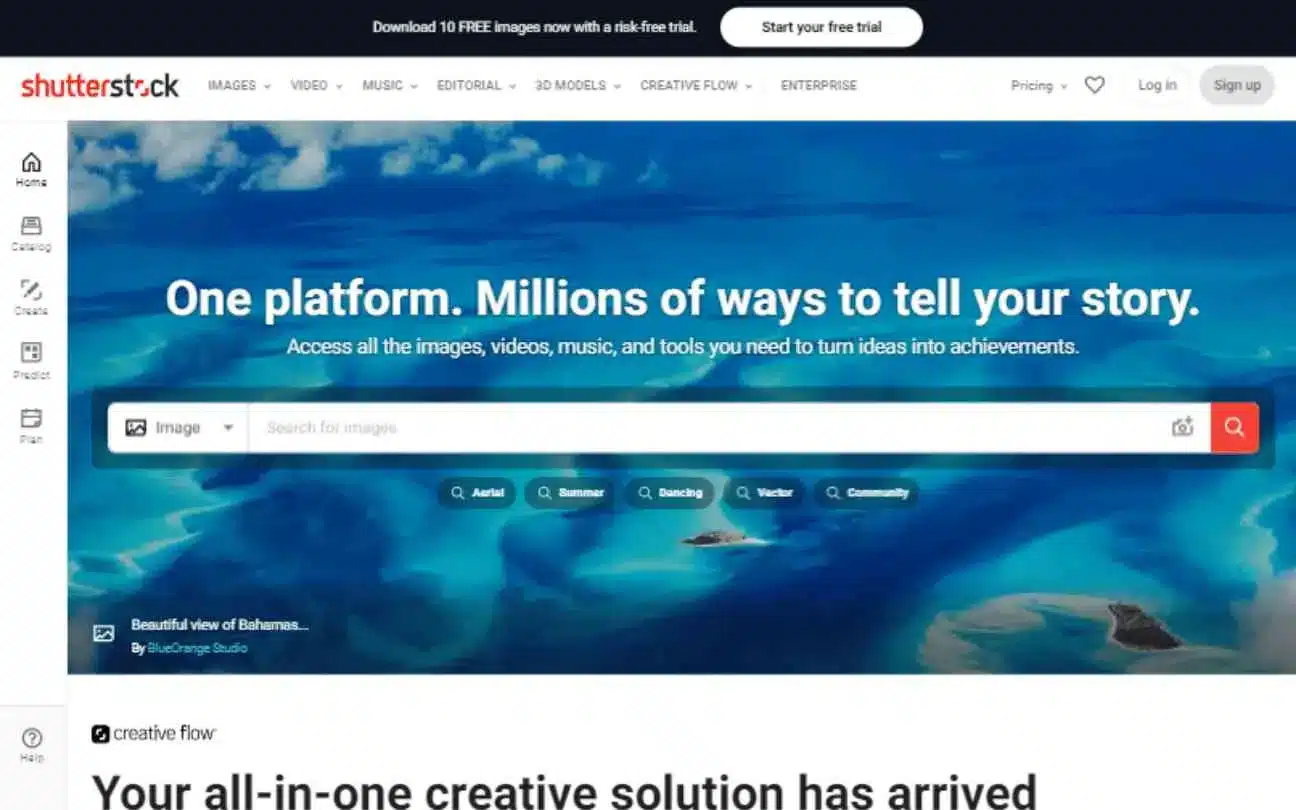 Another search engine for free stock photos.
The image library here is just as large as Getty Images, and the search filters are just as deep.
One of the most successful premium stock image sites is Shutterstock. Their image collection has millions of free royalty-free photos, images, and graphics. In addition, the specialists are constantly working to ensure their library is filled with the highest quality content.
Ten thousand new high-resolution images are added to Shutterstock every day, which means you'll be absolutely amazed at the selection if you use this platform. Shutterstock images can be expensive if you buy them individually, but they are more affordable if you buy any of their packages.
Shutterstock's built-in photo editing tool is what sets this premium stock image site apart from others. You can buy a photo or picture, edit it, and resize it without leaving the site – perfect for people who don't know how to edit photos.
Shutterstock provides both prepaid image packages and annual plans. The most popular one provides 350 image downloads per month for $169 per month.
Another good option for thrifty marketers: a package of any five copyright-free images for $49.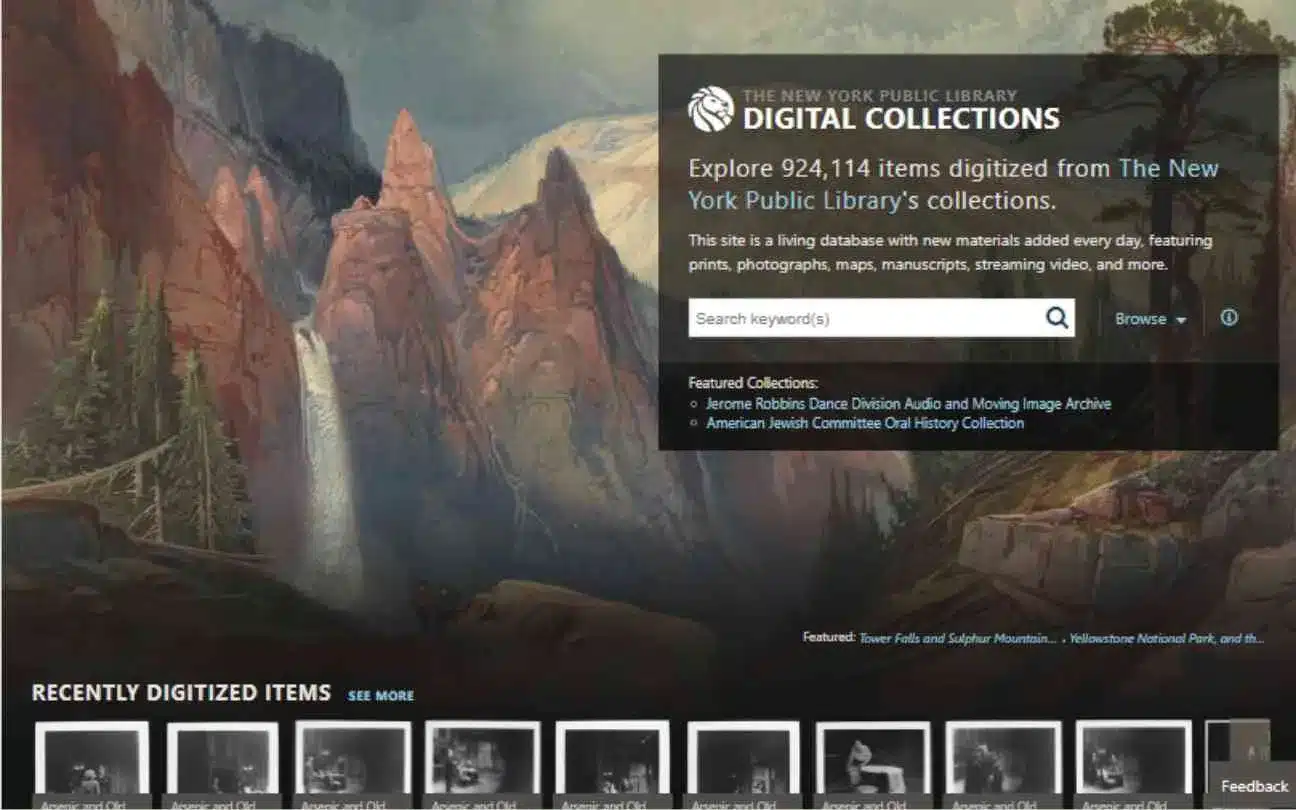 Want to find high-quality digital images, including scans of historical maps, books, documents, sketches, ledgers, photographic materials, and more?
The New York Public Library's Digital Collections Archive has an extensive collection of public domain images, which means you can use them however you want.
It's a great search engine for discovering unique photographs.
Once you start searching, it's fun to explore the various digitized objects.
There are images collected here that you won't find anywhere else.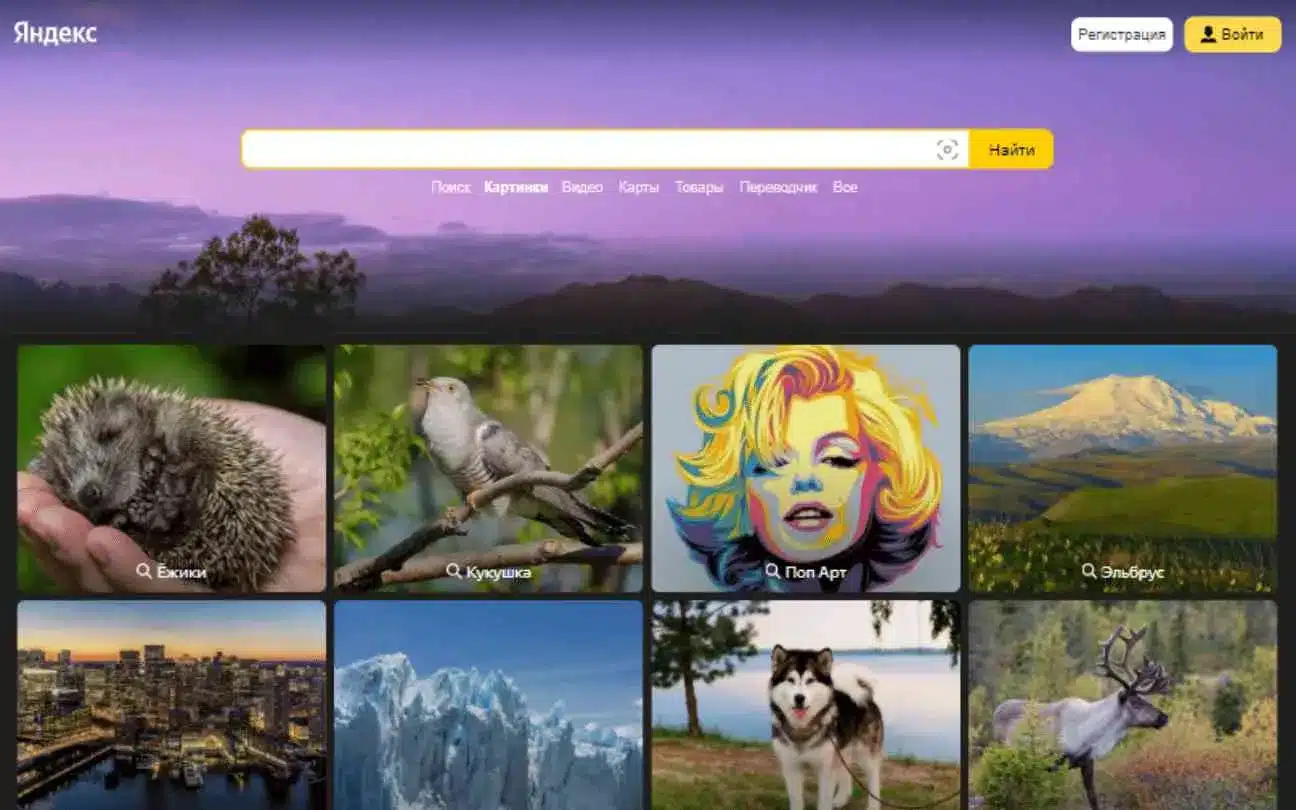 The Russian search engine Yandex offers a variety of ways to search and browse images.
Under "Yandex Pictures," you can explore selections of images by topic.
By clicking the link, you get into a convenient search for images, where you can filter and sort by size, orientation, image type, file format, etc.
Similar images are another of Yandex's search tools that help you find products that are similar to existing products – for example, products with similar characteristics.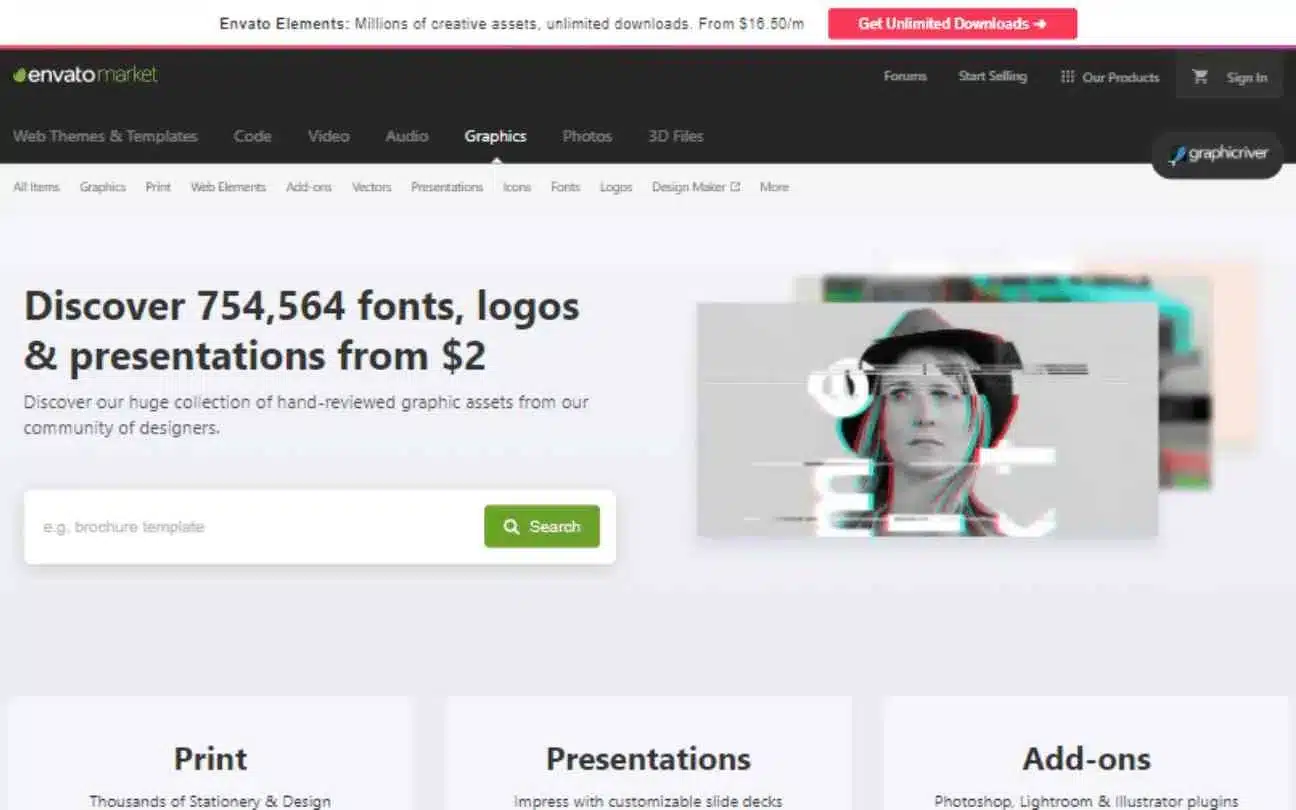 GraphicRiver offers all kinds of designs and is another fantastic resource.
There are also many different options here, so no matter what you're looking for, whether it's an e-commerce site or a blog, GraphicRiver has graphics and themes that will meet your needs.
It also offers vector designs, so even when you zoom in on an image, it won't be pixelated like other sites.
The GraphicRiver site offers not only completely free vectors but also backgrounds and textures that you can use to add some style to your site.
It offers a number of different options, and it's a great place to start for many people who want to go online or start their own business.
The site also has an app that you can download, so you can always have access, whether it's on your cell phone, tablet, or computer.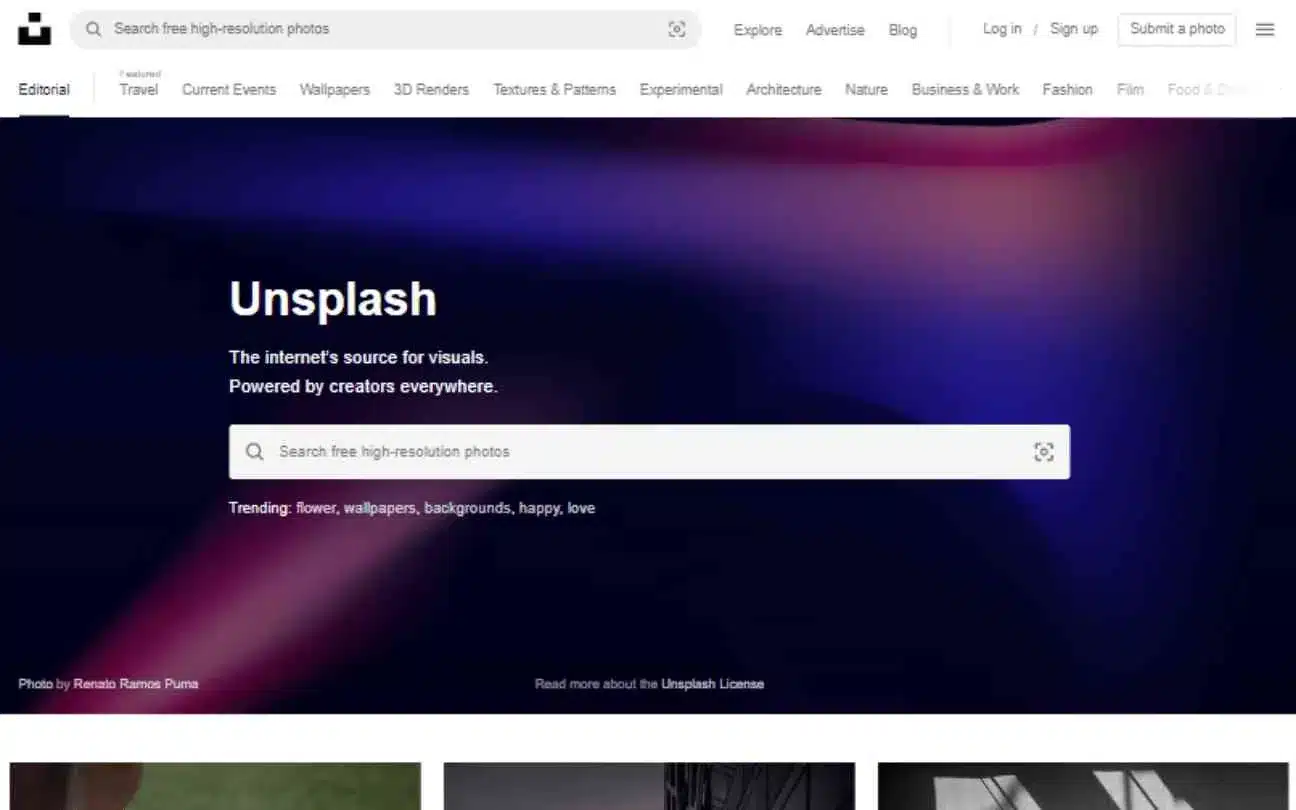 A very popular and quite large site for finding and downloading the most beautiful high-resolution images available for free.
Thanks to a community of generous photographers, Unsplash has stunning, high-resolution images that are perfect for those looking for free high-resolution image sites for website background or any other use, offline or online.
This is by far the best free stock photos site for downloading high-resolution images.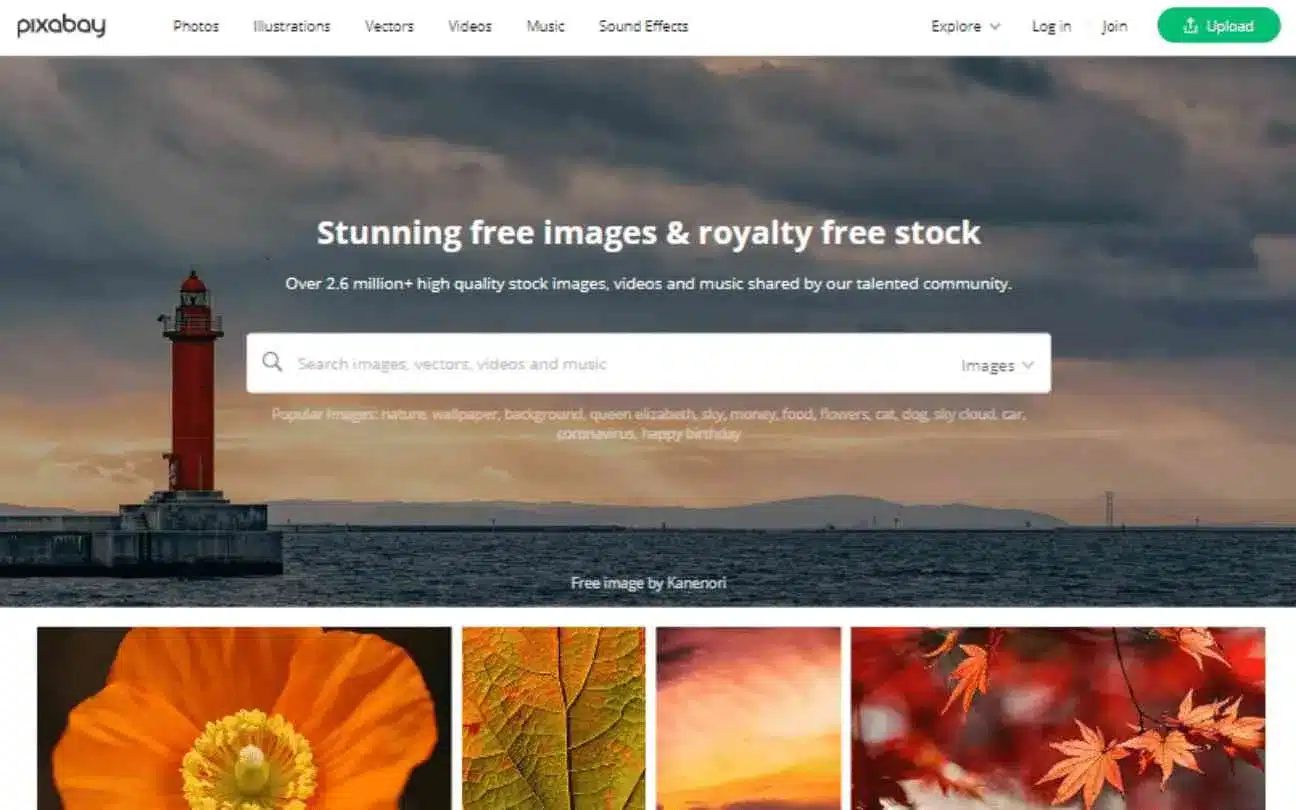 Here you can download free images, photos, and wallpapers from a wide variety of free stock photo sites collected in one place.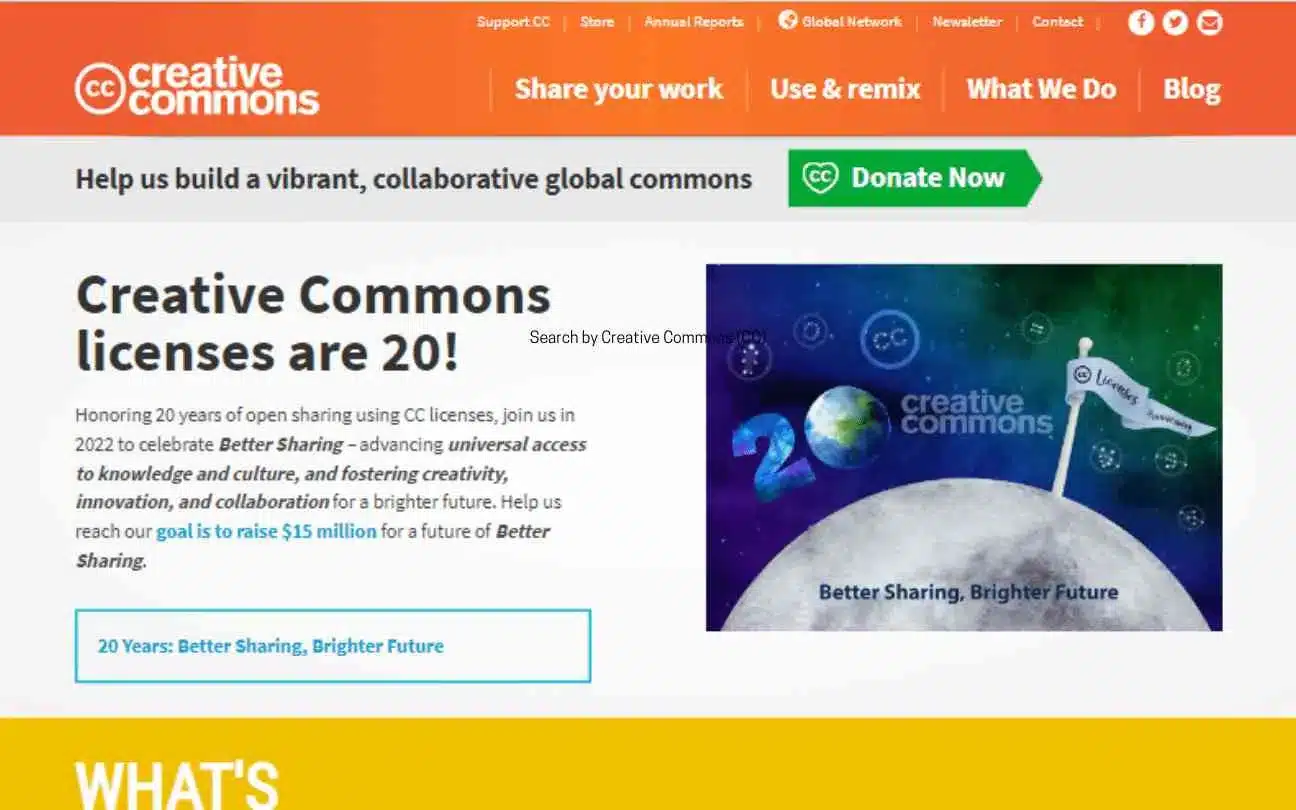 A great free image search site that helps you filter images based on usage rights.
The site makes it clear that it's not an ISE but a directory of images from other image search engines such as Google Images, Open Clip Art Library, Flickr, etc.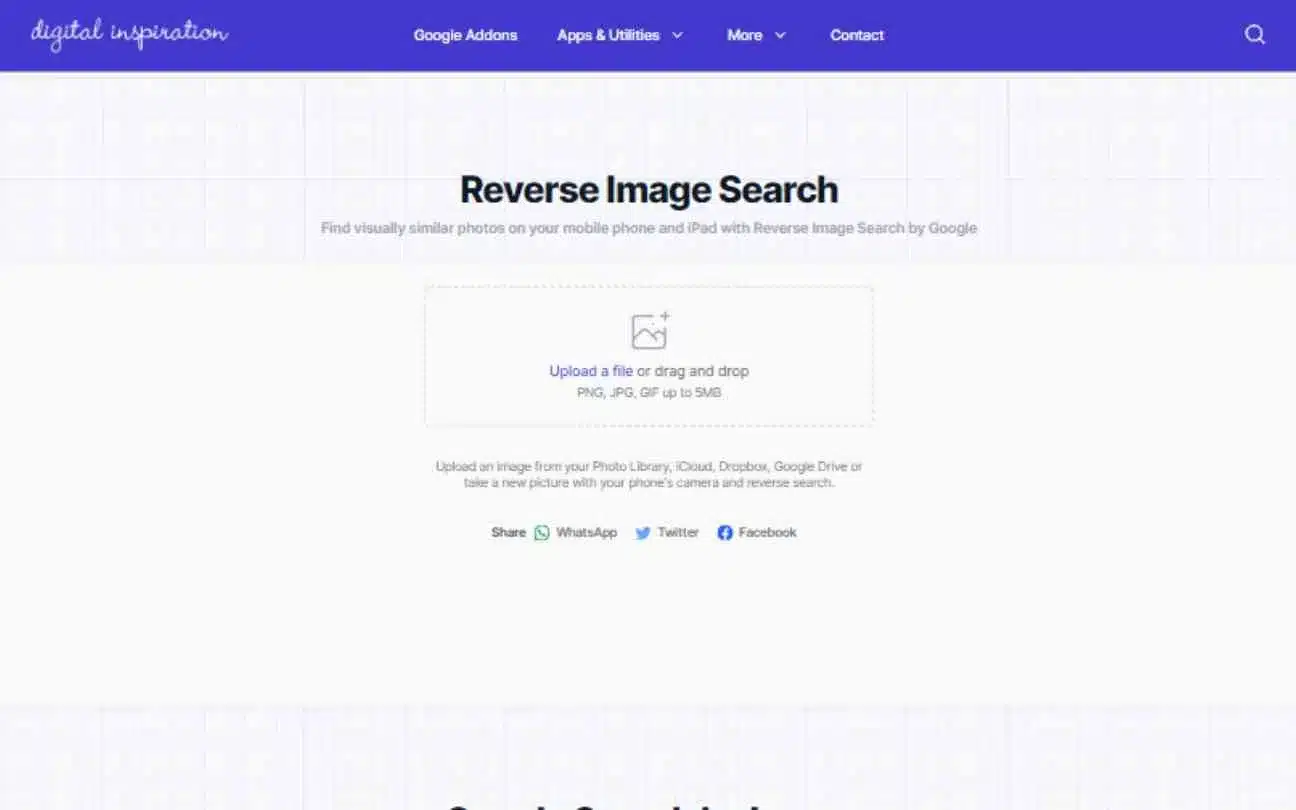 This is another tool that allows you to upload a photo to the platform and find out who else has posted that image. After uploading an image, click the Show matching images button to find other sites with that image. The tool will redirect you to a Google search page where you can check your photo on other sites.
Don't let the simple design of the website mislead you. IQDB is an efficient search engine that provides many opportunities to learn more about any image. To use reverse image search, you need to upload an image file or paste a URL to the site. True, IQDB only accepts images up to eight megabytes in size and 7,500*7,500 pixels.
Shopify Burst is a free stock image site aimed primarily at entrepreneurs. The website has a clean, modern design that makes it easy to find free, high-resolution images.
For e-commerce entrepreneurs, the best feature of Shopify Burst is the "Business Ideas" section. In this section, you can browse through categories of images that focus on specific types of eCommerce stores, such as yoga products or enamel pins.
On this free stock images site, you'll find many image options relevant to your niche, and you'll even find ideas for new products.
This system provides a wide range of themes, so you're sure to find something suitable for your business.
What makes Pexels stand out from other sites is its search function – it's easy to use and has many useful options, making it one of the easiest stock photo sites to use.
The Pexels image catalogue contains many aesthetically pleasing images, most of which are gorgeous landscape photos, so they can be the perfect backdrop for your e-commerce store.
If you have a background in e-commerce and you are knowledgeable in design, StockSnap.io will be one of the best free stock image sites on our list for you.
StockSnap.io's content library has an extensive bank of images that cover most areas of design. This free stock images site will suit e-commerce and apparel entrepreneurs as it features many inspiring images that are sure to appeal to your target audience.
In addition, at StockSnap, you will find free stock images for commercial use.
It is a free stock images site created by Ryan McGuire, an artist and designer.
You can find many royalty-free images on this site. They were all made by Ryan, so the images are truly unique. You can use content from this site to make your online store stand out from the many others.
You can also use Gratisography to find free stock images for commercial use.
This site was created in 2013 by designer and photographer Victor Hanacek and offers a wide range of non-copyrighted images for personal and commercial use.
What makes this free stock photos site unique is that it shows images as collections. This allows you to see the same image from different angles and choose the best shot for your projec
There are several collections to view, and Picjumbo adds new photos daily in a variety of categories. You can be sure you will have plenty of high-quality images to choose from.
EyeEm is an exclusive premium stock photos site with a strong community of people who buy and sell photos. On EyeEm, you will find pictures uploaded by other users.
Once you find an image you want to use, you can easily buy full rights, which means you now own that image. Once you get the rights, you can use the images in your e-commerce business however you want.
This premium stock images site is different because it was founded by entrepreneurs who are passionate about design, and it works through a community of like-minded people working together.
iStockPhoto is one of the oldest premium stock image sites. It has been around since 1999 and has been at the forefront of design ever since.
The iStockPhoto site has an intuitive search function that allows users to find images quickly and easily. But even if you don't have technical skills, you'll have access to a huge amount of images, graphics, video, and audio on iStockPhoto.
This stock images site's pricing plan is one of the most expensive on this list, but you'll pay for high-quality images that you can use for your business. They also have a unique reverse search feature that allows you to check if the images you're interested in have been used by other sites.
Adobe Stock ( formerly Fotolia) has one of the largest content libraries of any premium stock image site on this list. On the resource, you'll find millions of copyright-free images that are available to you at a relatively low cost. The site's intuitive design makes it easy to navigate.
Adobe Stock has also incorporated a "collections" system into its site. Among the collections are basic, infinite, and instant collections. Basic and infinite collections include images intended for desktop computers, while instant collections include images intended for mobile users.
This is a great feature for site owners who are optimizing their store for mobile devices.
Simple drop-down menus and clearly defined categories allow you to find the right images. Even though these premium stock images cost more, you're sure to get high-quality visual content.
This site indexes 51 paid and free stock image sites, including Shutterstock, Pixabay, Unsplash, and many others. You can filter images by source, orientation, color, and image type.
Here you can find the best 47 free stock photo sites in one place. Librestock only indexes images licensed under Creative Commons Zero (CC0). This means images in the public domain, which you can freely use the photos without attribution for any legitimate purpose.
The drawback is that there aren't many photos, and there are no filters.
Freepik is a young search engine that provides a search for free resources, namely photos and vector drawings. This is a great resource for designers working with little (or no) budget.
According to the site's creator, "Freepik's goal is to collect all the free high-quality graphic materials on the Internet and make access to them quick and easy so that you don't have to waste time manually searching through hundreds of sites."
Every day, Freepik robots visit new sites and find free photos and vectors. Photos are rated and listed in descending order of quality. When using Freepik, search results include a link to the original location of the image. The owner of the photo gets full credit and a link to the site.
When you click on an image thumbnail, information about the license, image source, number of downloads, image tags, and size and resolution information is displayed.
There is also a dominant color feature, and perhaps in future search engine updates, you can click to see a list of images with similar color schemes. Finally, if you're not quite sure what you're looking for and have some free time, you can use the "new" links, the most popular vectors, and the most popular photos to see what other people are looking at.
Vexels is similar to Freepik in that it offers available searchable graphics for free. But there are also those that require a small fee before they download or become available for installation on your computer or device. This site features vector images, which means you can edit and scale them however you like. However, at certain times of the year (especially during the holidays), pictures can be quite expensive.
You can also post your own designs. It's a very popular place for web designers and graphic artists.
It's easy to see why Vexels is one of the best sites for finding images.
If you are looking for vector images, then Vector.me is the right place for you.
A huge collection of graphics will help you make almost anything in this area, whether it's a logo for a business or an animated video clip on your website.
All images come with a royalty-free license, allowing users to modify them and use them in a wide variety of projects.
There are over 150,000 vectors in the collection, which come in a variety of styles and categories to choose from, from abstract graphics to floral designs to icons.
And the best part is that they are all free for personal use. You can thank the generous community of Vector.me poster artists who share their work online for free.
This platform does not impose complicated licensing restrictions like most other sites like Freepik, allowing you to edit their vectors with the same freedom as stock photos.
This site has a simple layout with categories at the top, so it's easy to find exactly what you're looking for here.
This is a site that features high-end designs on a variety of themes.
In the title of the 365PSD site, the word "free" means all the free downloads that are available on the site every day of the year.
Here, users can download free graphics and textures for use in their commercial or personal projects.
If you are a web developer, graphic designer, or even an amateur photographer looking to find some free images, then this site is for you.
At 365PSD, you can download high-quality photos and graphics to suit your needs without worrying about any copyright issues, as the site was created just to showcase designs that anyone can download without any fee.
You need to click on the "Download" button below each image in a new tab, which will redirect you to a page where you can post photos and graphics.
You need to click on the "Download" button below each image in a new tab, which will redirect you to a page where you need to provide your name and email address to access the high-resolution file.
You can also subscribe (for free) by entering your email ID in the 'SUBSCRIBE' section in the top right corner of the 365PSD website, which will send you weekly updates with new images straight to your inbox.
The nice thing about the 365PSD site is that it is ad-free, so you won't be distracted by flashing banners and other annoying elements when browsing their library.
Using 365PSD images will make your site or blog posts look more elegant, which will certainly increase the likelihood of getting traffic from search engines like Google.
Flaticon is a wonderful source of free icons that can be used to design anything: sites, iOS apps, and Android apps.
Icons are available in SVG format, making them suitable for both digitization and mobile screens.
Plus, they can be easily customized to suit your needs.
Similar to Freepik, It offers a wide range of icons that are completely free and available for download in various formats such as EPS, PSD, PNG, or SVG.
You can, however, purchase a premium version if you already have an account.
Freeware versions are also available for commercial use, while some features require payment to access them.
They do, however, offer several options where you can pay monthly or annually without having to make a one-time purchase.
The Premium version is about $12 a month and includes access to:
Superior quality icons up to 512px in size.
Limitless downloads for personal use, commercial licenses for extended work, or logos created with these graphics (over 50).
Exclusive rights to platform updates such as new products and bug fixes.
Using the platform on multiple devices.
Personal support assistance 24/24 hours a day, 365 days a year.
This site allows you to find vector graphics and pictures for free without the need for authorship or backlinking.
The site features the best collection of vectors, PSD layouts, textures, and templates with no authorship required at zero cost.
All materials, including icons, can be downloaded in SVG format, making it easy to customize and resize any vector.
In addition, the site is community-oriented, allowing users to download content and share it in the community for free.
Visitors can also submit requests, vote for their favorite works, or suggest edits if they find any errors in the uploaded content.
Most of the vectors on this site are created by the community, and only a few are uploaded by site administrators for public use.
If you need a great site like Freepik that allows you to download vector graphics, Freevectors is one of the best alternatives.
You can also get the latest free stuff on their Facebook page, on Twitter, or by subscribing to their weekly newsletter.
A site with free web design materials such as Photoshop PSD files, vectors, and WordPress themes.
As one of the best sites like Freepik, 1001FreeDownloads offers designers many different options for downloading.
It is perhaps better than Freepik in quality and quantity of resources.
You can also find any Photoshop files, business templates, WordPress themes, or high-quality vector graphics here.
All the content on 1001FreeDownloads is created by a team of experts in graphic design, web development, print design, and photography.
There's more professional designs here than on many other sites.
This great site offers resources for free vector designs.
Vectorportal was launched in 2015, and since then, its team has continued to grow at an impressive rate.
You can find all kinds of graphic design resources here, from office, business, and scientific and technical to really cool vector illustrations.
The great thing about this site is that you can use vectors for both personal and commercial purposes.
The site has a chat room where you can ask other users for help.
The only drawback to using this site is its navigation. It is not at the top of its game, so sometimes it is quite difficult to find something.
Nevertheless, the support team can help sort things out.
This is one of the best vector art sites to find free vectors.
It was launched in 2010 and now offers over 2000+ high-quality vector graphics, designs, patterns, photos, and images.
You can use the vectors you download for commercial use, personal use, or even for your PowerPoint presentations.
There are many popular categories on Vecteezy, which makes the site very easy to navigate.
It's even easier than Freepik if you know what you're looking for, as all the categories are divided into subcategories, so any type of graphic can be easily found.
You can download vector images in EPS, AI, and SVG formats.
You can also sign up for the Vecteezy newsletter to keep updated on the latest free offers.
This is an excellent site that not only provides its users with high-quality graphics but also gives them the opportunity to join and share their vector designs.
Every free vector file here has a download button, making it available for use right away.
Humaaans are a site like Freepik where you can find photos, vectors, and illustrations for free.
It has a database of over 12 million images, which is updated daily with new resources from users all over the world.
Humaaans are a young site, but its database is growing rapidly due to the fact that it has a very simple interface, and users can upload their photos for free.
They also offer plenty of advanced search filters, tags, and categories where you can find everything about design in one place.
In most cases, you'll be able to use their resources for free (no authorship required), but there are some that require authorship.
There's also a premium option, where you can access thousands of high-quality images and animations for just one monthly payment, starting at $12 for the standard package, which includes 500 images, videos, and PNG files.
There are free and premium quality graphics, icons, and design resources here.
The site was founded in 2011 and now has over 400,000 graphic designers adding new content to the site daily.
You can browse categories including Freebies, Fonts, Vectors, Textures, and Patterns.
So, if you want to find high-quality, beautiful free design resources for your projects, Ouch is the place for you.
The Premium section is also worth checking out, with thousands of exclusive professional materials that you can subscribe to and download as part of your membership.
Additionally, Ouch is one of those sites that has been around for years and has created an amazing online community where people share their resources, knowledge, and expertise.
Actually, Ouch's main goal was to become "the number one information resource on web graphics." And as far as I can tell, they're doing a pretty good job of it.
Here you can create your own images. In addition, the site provides users with an intuitive editor that allows them to unleash their creativity.
You can download the source file of any image in PNG or SVG format, modify it and customize it according to your needs without any restrictions.
You can find hundreds of vector images, graphics, and free photos here.
unDraw also has a library with many icons where you can browse through different categories.
And it allows users to create their collections to keep track of items they like.
unDraw doesn't allow users to download their images from their computers, but they can only use what's available for free.
You can find free vector graphics and drawings here. They are available for free, but only for personal projects.
Commercially, there is an option for a monthly subscription with a fixed price, which depends on the number of images downloaded each month.
This site offers a variety of designs, from simple to complex patterns, that can be used for both commercial and personal purposes.
It has an extensive collection of free graphic design elements and backgrounds available in high resolution and can be downloaded without any payment.
To create a unique design or template, you need to choose any element that best suits your project.
There are no annoying advertisements on the site, which makes it even more attractive.
It was launched in 2012, and since then, the number of visitors has been growing rapidly.
Today, you can find more than 3,000 graphic works on the Subtle Patterns site from various artists from all over the world, including India, the United States, Brazil, and more.
You'd be surprised how many creative and unique designs you can find on this site.
There is a huge collection of vector images, illustrations, textures, icons, backgrounds, patterns, etc., that can be used for both commercial and personal purposes.
What's especially interesting is that if you need an image but don't have time to search for it, you can get a custom quote from the site itself.
You have no limits on what you can download and use.
Not only is this another place where you can find just the right images for your website or blog posts, but you can also apply these graphics to other creative projects such as flyers, posters, videos, presentations, etc.
Other free sites should also be mentioned:
These sites are specialized sites covering specific types of images but are very useful when you're looking for just such free stock images, and there are also
Classroom Clipart: Top free clipart finder or site for downloading clipart, illustrations, and pictures to use.
The potential of ISEs is enormous. So don't be afraid to step out of the familiar Google and check out the other existing image search engines.
Do not forget to try different keyword variations and search filters to find hidden pearls.